Grace Women welcomes you! We are women stepping into the beauty of our calling. Women who connect information to transformation. Women who roll up our sleeves and serve.
---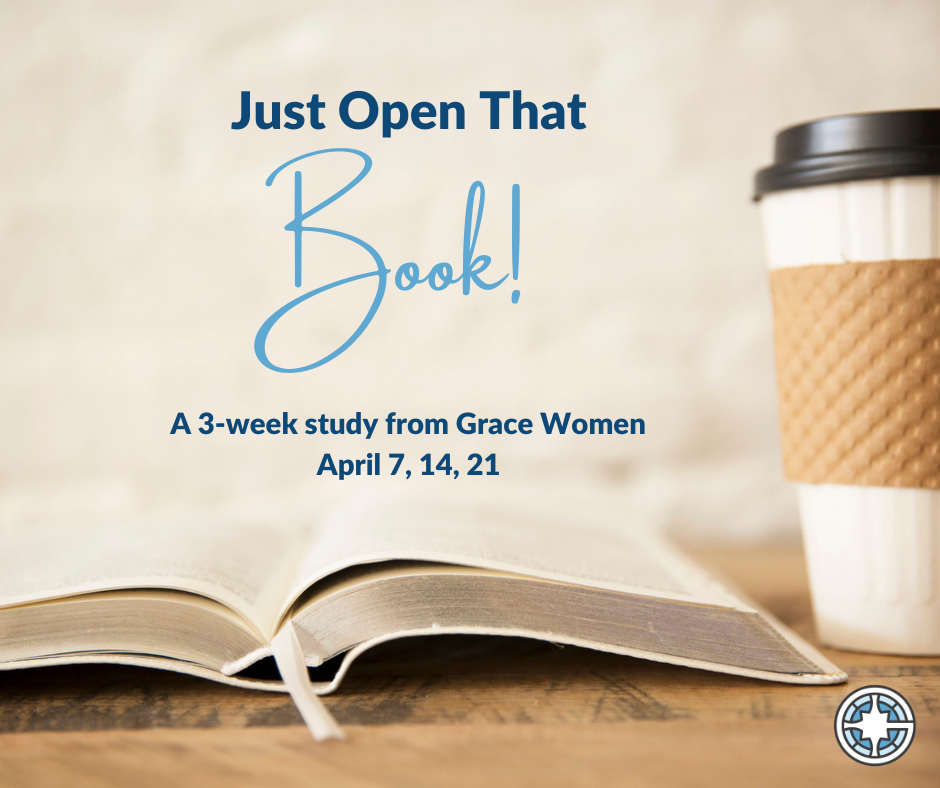 Just Open That Book! | Grace Women
Wednesdays April 7, 14 & 21 | 9am & 6:30pm | Lamb Chapel
Join Grace Women for a three-week series in April, taught by Grace's own Laurie Davies, Bitsie Fort and Janet Seegren. The series will offer fresh ways to engage with God's word so it comes alive in your life! If you're new to Grace, come and make new connections! Or, invite a friend. There's no cost and no sign-ups, just come.
April 7 - Tips, Hints and Hacks for Getting Into the Word | Laurie Davies
April 14 - What's the Point? How to find the main theme in a passage (and feel confident sharing it) | Bitsie Fort
April 21 - It's All Greek (and Hebrew) to Me | Janet Seegren
---


Morning Rays | Carol Shippy
Wednesdays 6am | Feb-April | Lamb Chapel
Do you ever wonder if your life has influence? Jesus has already told you it does! In fact, Jesus told his followers they would be his witnesses "to the ends of the earth." Carol Shippy will lead us to discover what this looks like by taking us along on Paul's missionary journeys and learning from the letters he wrote to churches he established. We will grow as faithful witnesses of our Lord Jesus Christ so that we, too, can go to the ends of the earth in places we have influence.

This class is also available via Zoom at 7am, Thursdays. If you are interested, please email to receive the weekly zoom link.
---


Regroup + Recharge
Wednesdays 9am | Feb-April | Childcare fee*
It's never been more challenging to be a mom! Between pressures of social media, isolation brought on by a global pandemic, and current societal and cultural tensions, the big job of being a mom seems like it's gotten bigger.
You can do this! But you need a place to Regroup and Recharge. Explore this theme with us this Spring in Mom2Mom. We'll meet Feb. 3 - April 28 in room B3 on campus.
At Mom2Mom, you'll find a socially distanced, safe environment, plus:
Connection with other moms in the trenches
Speakers who offer content relevant to your life right now
Mom mentors who offer practical tools and wisdom
Childcare for birth through pre-K. (*Semester rate: $50 for 1st child; $10 for each additional child.)
---
FAQs
Q: Are face masks required for on-campus classes?
A: As COVID-19 remains a reality, we are asking everyone to wear face masks as well as maintain social distancing at this time. Thanks for cooperating!

Q: Is childcare offered?
A: Childcare is available 9am Wednesdays for Bible classes and Mom2Mom. There is a fee for this service of $50 for the first child and $10 for each additional child (It is prorated through the end of the semester). The fee is non-refundable and covers the whole semester. Busy Bees childcare agency will be on campus providing this service alongside Grace staffers.

Q: What will seating be like?
A: Tables will be set up to seat no more than four women to accommodate for social distancing during this time. Seating is open.

---

Let's be social! Follow Grace Women on YouTube, Facebook and Instagram:
---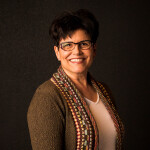 Laurie Davies
Women's Ministry Director