Grace 20s+30s is not a ministry at Grace, but a community for adults in their 20s+30s and at any life stage. Whether you are single, dating, engaged, or married; and whether you are post-college, navigating your career or building a family - you have a place in this community! Found throughout Grace, our 20s+30s community has multiple ways to engage and connect.
Small Groups


Small Groups are the lifeblood of community at Grace. Groups gather throughout the week and focus on building relationships, growing together, and going further in their faith journey. New groups launch at the start of each Fall and Spring semester.

Activity Groups


Similar to Small Groups, Activity Groups are groups focused on connecting and building community through common shared interests such as Hiking, Photography, Yoga, etc. Find current Activity Groups or start one today!
20s+30s Nights

We get it. Life can be busy and it can be hard to find other people your age who share similar values to connect with, have fun with, and discover ways to be in community. Our 20s+30s Nights are designed to do just that with events throughout the year! From parties, to axe throwing, to sand volleyball and more, there are opportunities for you to be a part of!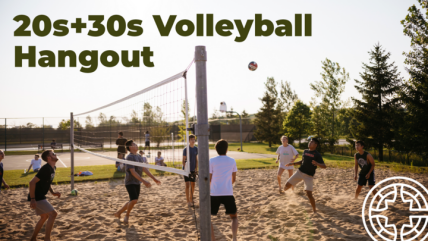 Interested in being part of it? Want to join the Team? Click below to connect with us and get notified of upcoming event nights!