We're in this together! Gather and serve alongside other women, in all ages and stages of life, to discover a deeper understanding of God's Word, to demonstrate God's love towards others and to establish a more personal relationship with Jesus Christ.
Let's be social! Follow the Women of Grace on Facebook and Instagram:
---

Women's Classes
You're invited! Classes are designed for both the seasoned and new believer, studying God's Word together, building friendships, praying for and encouraging one another.
Summer Classes Start June 19


---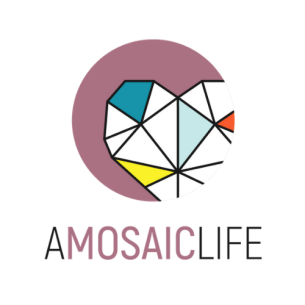 June 19 - July 31 | 6:30PM - 8:30PM | Davidson Center | $15

"We are God's Masterpiece" Ephesians 2:10
God is ever so interested in even the smallest detail of who we are and what we do. Join us and learn from an amazing team of Bible teachers (from Grace Community Church) about our Identity in Christ, Discernment and Prayer in 7 unique and original classes. Spend treasured time in worship, be encouraged by testimonies, and engage in fellowship... YOU belong!.
$5 drop-in fee for those who want to attend but cannot attend three or more classes. The fee will include handouts for the night you attend.
Registration Deadline: June 16
A Mosaic Life: Teacher's Schedule
Jun 19 | Laurie Davies | "Identity Theft"
Jun 26 | Terry Rossello | "Pick a Category...but Choose Wisely" (Part 1 of 2)
Jul 03 | Terry Rossello | "Why Won't My Ducks Stay in a Row" (Part 2 of 2)
Jul 10 | Kristin Stapp | "Back to the Father's House"
Jul 17 | Janet Seegren | "Wielding Jeweled Tools"
Jul 24 | Sam Luttenberger | "Where Fear and Faith Collide"
Jul 31 | Carol Shippy | "Favorite Things"
---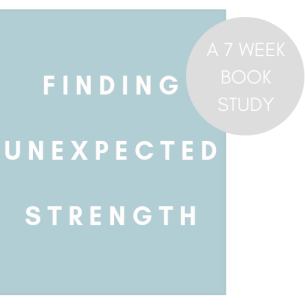 June 19 - July 31 | 9:00AM - 11:00AM | Room B3 | $15
Despite the way disappointments sometimes shake our worlds, they don't have to signify the end. In fact, they are often whats needed in order for something new to begin. Join us for this study of "It's Not Supposed to Be This Way" where Lysa TerKeurst offers a safe guide, fresh biblical insight and reorienting perspectives for this life between Eden and eternity.

Registration Deadline: June 16


Finding Unexpected Strength Trailer Video
---

Additional Classes and Events
---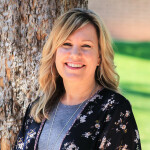 Melinda Wochner
Women's Ministry Director